Fullpower Healthy Relationships™ Programme
Developed with and for teens and adults with intellectual disabilities, FPHR provides practical tools to build resiliency and to prevent bullying, violence and abuse.
A version for the visually impaired and blind is available free of charge, thanks to RG&EF MacDonald Trust. Please call us on 0800 543 769 to order the right version for you.
Workbooks: Three Workbooks contain 60 comic style stories for users to look at, discuss and roleplay! The stories have been developed, edited and added to during 6 years of development and trialling. They instil a set of 9 core skills that help everyone stay safe and act safe in a huge variety of situations and scenarios.
Start Here Booklet: A brief booklet gives facilitators the basic tools and steps to start practising with their learners within minutes.
Facilitators Poster: A colour poster summarises the tools and steps to enable facilitators to jump in.
Posters: Three size A2 and A3 colour posters show the 9 core skills taught in the corresponding workbooks.
Facilitators Guide: A comprehensive guide gives facilitators in-depth background information, lists learning outcomes and has heaps of ideas, activities and homework tasks that extend the use of the resources and the learning. It also includes templates and copy sheets, certificates, posters and safety signs for home or class use.
(All prices include GST)
Order online
Fullpower Healthy Relationships Full Set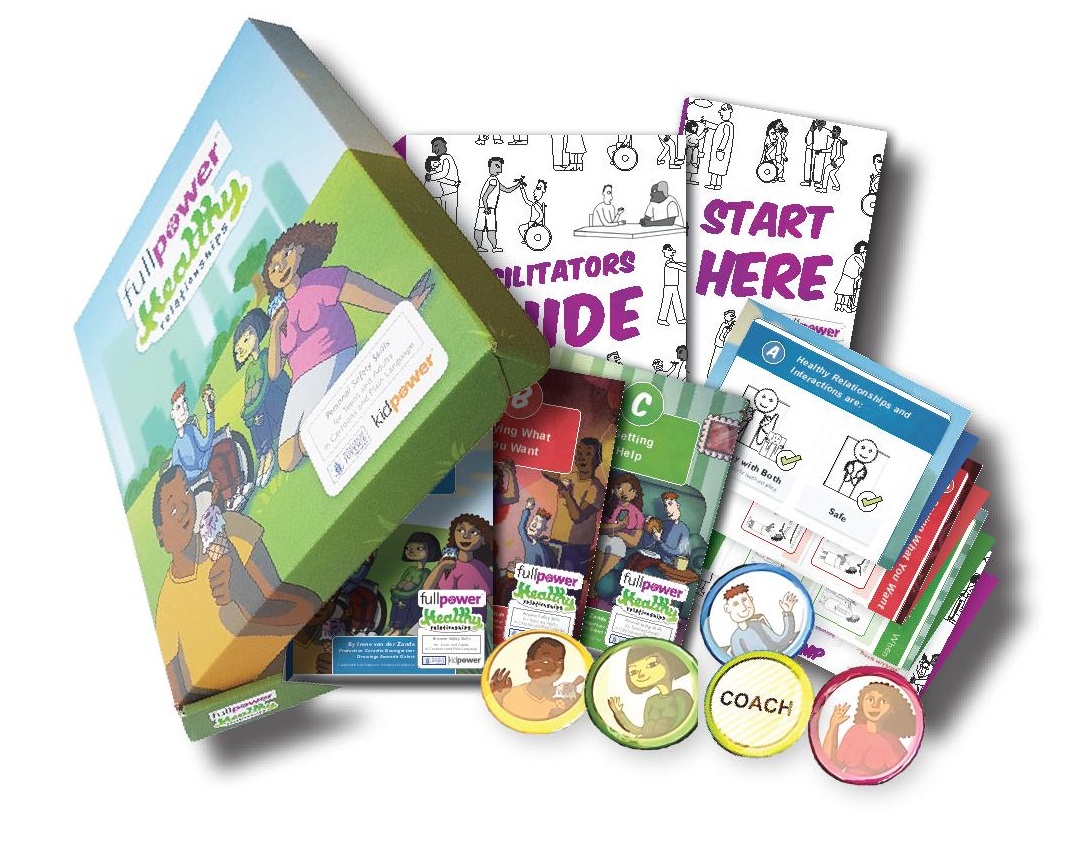 $135.00
Includes: 1 Facilitator's Guide, 1 Start Here Booklet, 4 Large Posters, 3 Booklets
---
Fullpower Healthy Relationships - User's Set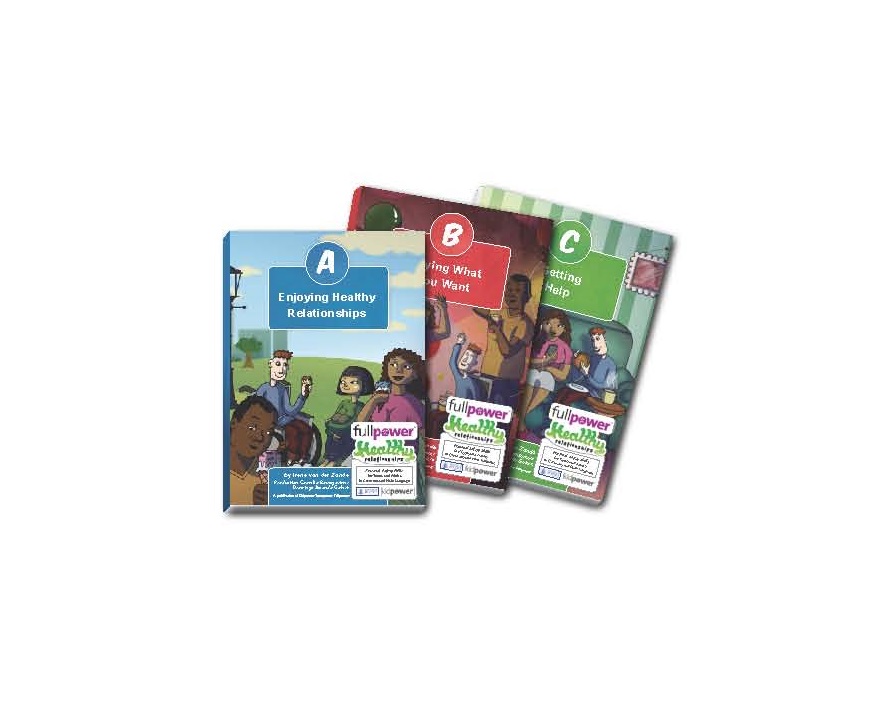 $45.00
Includes: 3 Booklets
---